Kristel Vignery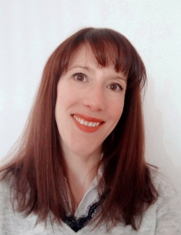 Intérêts de recherche : Social Networks, Student Networks, Experimental Psychology, Organizational Psychology, Social Psychology, Business Administration, Human Resources, Marketing, Customer Relationship Management
Outils : Statistical Analysis, Quantitative Analysis, Data Mining, Multivariate Analysis, Social Network Analysis, Data Management
PROJET DE THÈSE
Student networks and their links with academic achievement: Theoretical and methodological perspectives
Promot.rice.eur.s :

Wim Laurier (USL-B) - co-promoteur : Marco Saerens (UCLouvain)

Financement :

Mandat d'assistante

Date de début :

septembre 2013
Résumé :

This doctoral research investigates first-year university student networks and their relationship to learning, performance, and/or academic success from a theoretical, methodological, and empirical perspective and aims to propose methodologies and tools to enrich the Graph-Based Educational Data Mining (i.e., GBEDM) research field.

The first chapter is a review that summarizes the literature from 2000 to 2020 on student networks together with their relationship to learning, performance, and academic successThe second chapter relates to the methodological tools that were developed in social network analysis, as researchers may encounter several methodological issues when studying networks in relation with some outcome of interest (e.g., academic performance). The second part of the thesis, which is empirical, deals with research questions that relate to student networks and address the raised methodological challenges by means of relevant methodological approaches.


The first empirical chapter addresses the differentiation between the homophily effect and the socialization process, together with the study of the combined effects on student achievement of peer performance and of student centrality, by differentiating friendship versus strategic relations.
The second empirical chapter contributes to the GBEDM research field by proposing a methodology that allows understanding, comparing and validating centrality indices when studying a particular network of interest.
The third empirical chapter investigates the inclusion of network indices that have been parsimoniously used (i.e., the network density) or not yet employed (i.e., complex centrality indices) when investigating student performance.
The discussion section of the thesis summarizes the results, presents the contributions of the research, addresses the limitations of the thesis, and points out the need for further research for the GBEDM research field, including by using longitudinal perspectives, i.e., developing growth curves to model the evolution of academic achievement in relation with network evolution.
PARCOURS ANTÉRIEUR
I graduated in Statistics from the Louvain School of Statistics, Biostatistics and Actuarial Science in 2010. I specialized in data management, data mining (PCA, discriminant analysis, clustering …) and predictive modeling (logistic regression, hierarchical or mixed models …). I have experience in working with large data sets, and statistical tools such as SAS, R and SPSS. My current interests include working on graphs, by using social network analysis tools and data mining techniques applied to graphs. My PhD research focuses on the structural components of student networks (in particular student centrality measures and network density) that are related to student academic achievement.
CONTACT
Adresses e-mail :

kristel.vignery

@usaintlouis.be,

kristel.vignery@gmail.com

LinkedIn :

Kristel Vignery
Publications (11)
Student networks and their links with academic achievement: Theoretical and methodological perspectives
Date de publication:
2021
Type de publication:
Thèse (Dissertation)
A methodology and theoretical taxonomy for centrality measures: What are the best centrality indicators for student networks?
Date de publication:
2020
Type de publication:
Article de périodique (Journal article)
Sous-type de publication:
Article de recherche
Achievement in student peer networks: A study of the selection process, peer effects and student centrality
Date de publication:
2020
Type de publication:
Article de périodique (Journal article)
Sous-type de publication:
Article de recherche
From networked students' centrality to student networks' density: What really matters for student performance?
Date de publication:
2019
Type de publication:
Communication à un colloque (Conference Paper)
Sous-type de publication:
Présentation orale avec comité de sélection
Predicting achievement among belgian university adult students : an integrative approach
Date de publication:
2018
Type de publication:
Document de travail (Working Paper)
Centrality and connectedness in student networks as predictors of academic achievement
Date de publication:
2018
Type de publication:
Communication à un colloque (Conference Paper)
Sous-type de publication:
Présentation orale avec comité de sélection
Student Networks and Achievement: Methodological Lessons from the Literature and a Proposal for a Networks' Dynamic Analysis Process
Date de publication:
2017
Type de publication:
Document de travail (Working Paper)
Student Networks, Online Learning Tools and Academic Achievement: Results and Methodologies from 2000
Date de publication:
2017
Type de publication:
Document de travail (Working Paper)